If you want to beat the crowded resorts and large-brand hotels, then the Beautiful Boutique "San Juan Water & Beach Club" in Isla Verde, Puerto Rico is where you WANT to be!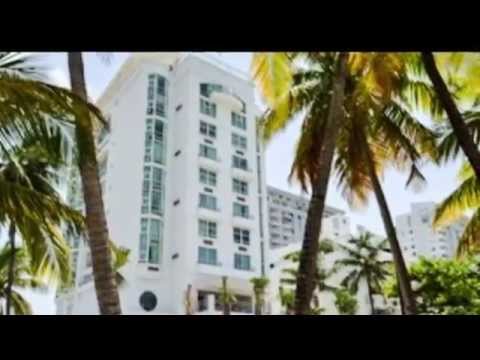 We haven't been to the Boutique Hotel – the Water and Beach Club in 10 years! I am so glad that Carlos Coriano, founder of Connecticut-based NovaVision Marketing, LLC convinced me to give it another try. It has been receiving GREAT reviews from social and print media for the last few years. The Water and Beach Club is literally under 10 minutes from the International Luis Munoz Marin Airport.  This jewel of a property has a very romantic and sensuous "feel" to it.  The spacious and beautiful rooms have a modern elegance with ultra-chic furnishings.  It is literally steps to the sun-drenched beach.  They also provide clean beach towels, large beach umbrellas and comfy lounge chairs for your convenience.  The SJWBC also boasts a beach cocktail/beverage service with a lunch menu too. 10 years ago, they did NOT have Beach Service and the Staff was NOT this accommodating and professional.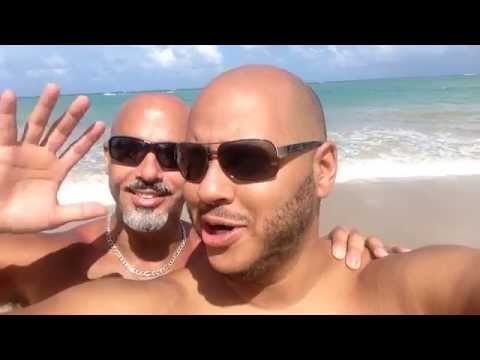 There is a clean pool in the beautiful rooftop open-air lounge in the heart of the restaurant/bar named Mist.  It's so beautiful that I've taken meetings and conferences up there.  For me, all I needed was a comfortable area, complimentary WIFI, a perfect view, an ocean breeze, and a great cocktail (does not hurt) to "work" while on vacation.  However, they do have a wonderful business center and conference rooms to fit your needs as well.

TEN years ago, we had a great time but the service was just acceptable, EXCEPT for Front Desk Manger Virna (she was great) and guess what? Virna is still there!! Now, 2-3 management changes later, the service has been exceptional.  They've received Awards of Excellence among other awards over the last 2-3 years.  YES- the quality of service from the front desk, housekeeping, maintenance, beach staff, servers, bartenders, and chefs is truly reason enough to stay at the Water Beach Club.
The BEST reason to visit the San Juan Water and Beach Club has to be for the food. We cannot give Chef Raul Correa enough accolades for his "genius" in elevating centuries old Puerto Rican ingredients to modern day Haute Cuisine.  The food is just out of this world.  There's been a lot of press about the Chef and now you may enjoy his culinary creations on TWO exciting floors.  Chef will tantalize all your senses with his creative cuisine:

As mentioned before, Mist is a rooftop lounge/restaurant serving the best (and most-delicious) cocktails, wines, beers, and other beverages. Their small plates are a play, again with local ingredients, of sensual and savory tastes. I would recommend EVERYTHING (including the Black Pearl cocktail) but you have to try the Pork Belly, Braised Short Ribs, and the Flat Bread Pizza of Prosciutto, Goat Cheese, and Fig.  Towards the end of the week, they have music, DJs spinning, and hot parties with the freshest of ocean breezes cascading through the open-air rooftop. It is sensual, cool, and offers anything you could possibly want on chic, back-lit menus.

Then there's Zest, an intimate restaurant that sets the stage for an amazing experience that plays on all the senses.  You have to try my favorites- Popcorn Truffle Soup (trust me, you'll cry), Pulpo and Morcilla (sausage), and the Pork Cheeks- you'll return the next night for just that one.) We had the opportunity to try practically EVERY dish Chef Raul Correa creates, and we were truly over the Caribbean moon.  His staff is also talented.  If you're lucky, Pastry Chef Luis will tantalize your palette with desserts you just won't find anywhere else.

The Director of Sales and Marketing, Betsy, became a Sister in minutes! Be sure to contact the Beautiful Boutique Hotel and ask about group rates, special events, weddings, and other packages. The Guest Services Manager, Virna, WILL welcome you with open arms and a warm smile. The Food and Beverage Manager, Nelson, will make sure that all your Culinary needs are met and Chef Raul Correa will just create dishes that you just have to eat to believe!
Let them know that H. Luiz sent you!

Related articles across the web
Posted in
H. Luiz Presents...
Tagged

@hluizpresents, beach, Boutique, Carlos Coriano, chef, Chef Raul Correa, clean, cocktails, comida, delicious, elevator, food, gay, HLuizStyle, Isla Verde, lounge, love, Mist, NovaVision, playa, Puerto Rico, Restaurant, rooftop, San Juan, suites, Zest
Comments Off