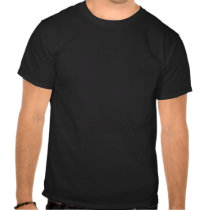 According to a Washington Post poll, nearly 60% (actually 58%) of Americans are against the "embargo" the U.S. has with Cuba.  However, a survey by Bendixen & Associates shows that only 42 percent of Cuban-Americans are in favor FOR the embargo. 
My opinions on the Cuban Embargo were always wrought with mix feelings since the moment I understood (as any fourth-grader could) what the embargo was all about.  I knew the embargo was imposed in 1960 (I was NOT born yet), strengthened in 1962, and codified in 1992 (The Cuban-Democracy Act…I was 21 years old then.)  However, being wise beyond my years (yeah'ok), I felt that it was somewhat wrong to "punish" a Latin country (or any country) for not running their government the way we Americans would like. Then I learned the word "Dictatorship."  I understood that the Cuban Regime had executed, silenced, or exiled their own citizens for speaking out for many, many decades. So, how could we possibly Trade with a country like that? I told you – mixed feelings.
I was also torn with the facts I have learned from Cuban friends and family members that have fled from Cuba (or exiled) and told of horrible stories of Fidel Castro's cronies snatching-up their relatives and loved ones.  That was in stark contrast with the fact that Cuba boasts a 99.8 literacy rate – education at the upper level (college) is free and available to every Cuban.  This, plus free health-care for all, made a mockery out of the United States' own Literacy Rate and Health Care Issues.
The United States government, in many people's views, should NOT be allowed to tell us who we can and can't trade with regardless of the government under which they live.  There's also an endearing hypocrisy among those who decry the embargo but devote hardly any time to denouncing the island's half-century tyranny under the Castros.
A lot of our leading religious and political leaders are (and were) against the embargo, such as Pope John Paul II, Patriarch Bartholomew I, Disciples of Christ & the United Church of Christ, Rev. Jesse Jackson, Rev. Al Sharpton, Minister Louis Farrakhan, and former President Jimmy Carter.
"Our two nations have been trapped in a destructive state of belligerence for 42 years, and it is time for us to change our relationship." – Jimmy Carter (said in Havana, 2002.)
Now, U.S. President Obama is starting to ease restrictions on travel and trade, raising hopes of warmer relations and an end to the embargo.  In fact, U.S. Communication Companies are already setting up shop in Havana. 
Money Talks, Stay tuned!
Did You See These Other Posts?