Let me tell you about Southtown Farms and Matt Soldano – this Marine is a friend and a hard-working farmer. Along with his little family (wonderful wife Deanna and their beautiful daughter Gemma) they raise chickens, turkeys, and ducks. They use no chemicals, hormones, or antibiotics at any time and raise all of their animals where they can naturally thrive – outdoors. The 4 acre farm has plenty of room so they can roam around and express there individual personalities. Southtown Farms is an animal haven.
"Yes, contrary to the  what the industrial farming industry would like to you to believe, even livestock animals have brains and personalities as unique as humans. Our chickens love taking dust baths, our ducks love wallowing in the mud (we refer to them as pucks, for their very pig like behavior) and our turkeys love sleeping outside underneath the stars…like a turkey camping trip with all their closest friends and family."
- Matt Soldano
Along with our help, Southtown Farms has teamed-up with KICKSTARTER to fund the purchase of a gravity wagon and enough clean non GMO organic grain to fill it. Right now they are purchasing one ton of grain every 2 weeks and storing it in (clean) garbage cans to keep it hygienic and safe. With the purchase of a gravity wagon, they could go ahead and make the final leap towards going organic! We could economically purchase enough non GMO grain and store it safely for our animals.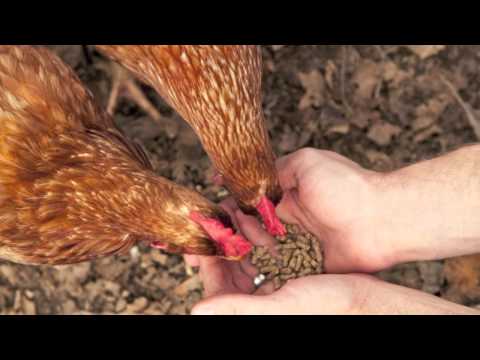 Their goal as responsible farmers is to grow enough meat and eggs to support local communities, at the same time create a sustainable farming operation and care for the land so we may grant it to future generations, cleaner and healthier than we received it.
I am very happy to say that I'm finally going to the farm to checkout things for myself. Of course, I will take you along for the (hay)ride by bringing you video footage, pictures, and interview(s) so that you can see that there are STILL great farmers out there who care about the quality of what they grow/raise.
For more info on how you can help (even with just a buck) click here: http://www.kickstarter.com/projects/1339338804/help-us-help-our-food-supply?ref=users
Did You See These Other Posts?