"Hello world, here's a song that we're singin' – c'mon get happy!
A whole lotta love is what we'll be bringin' – we'll make you happy!"
We're living in a Great Country among many that taught us that CONSUMERISM was "the Dream" and an abundance of money (and spending it) would make us happy…BUT, we're finally catching on that that isn't so.
I remember Bill Cosby telling me (well, he was telling everyone with "Himself" – a comedy routine he filmed in the mid-80′s that "…money intensifies you (your personality). So with that logic in mind, if you are a generous person and you WIN the lottery, then you become MORE generous…But what if you are an a-hole?" Then you're just an a-hole with some money.
We have been able to diagnose and measure depression (sadness) in order to treat it for decades. Now, we're starting to research, diagnose, and measure happiness in a new field of psychology called Positive Psychology. Maybe, that's where our focus should have been all along to "minimize" sadness and depression.
What I have learned over the years in my studies, is that 50% of our happiness is genetic, our environment (situation) is responsible for just 10%, leaving a whopping 40% to things we can engage in to make us happy/happier.
Here's a clip of the film HAPPY that's trying to bring awareness to the subject of achieving what we all want – happiness:

This film tells us that a NEW field of Positive Psychology is popping up in our Universities (the most popular class in psychology at Harvard is Positive Psychology, where students learn to get happy just like they would learn a new language – that 40% counts for a lot!) Now of course, being able to afford health care if you get sick and buying/eating food everyday and having a decent roof over our heads can make us happy – VERY happy! This is not to say that poverty makes us happy or that being rich makes us miserable. It just highlights that there are things we can "do" whether we're poor or rich or anywhere in-between to help us achieve happiness. This film also explains to us that a person with millions is no happier than a person making 50 grand a year. You just have to watch this movie!! Here's a clip with director Roko Belic…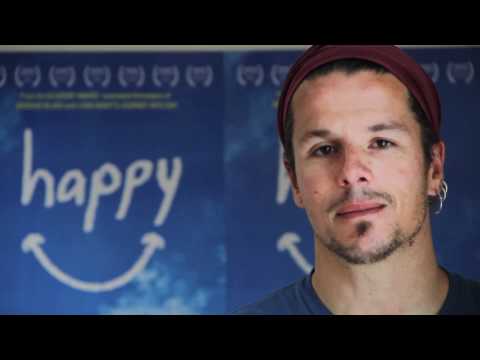 C'mon get HAPPY!!
Did You See These Other Posts?